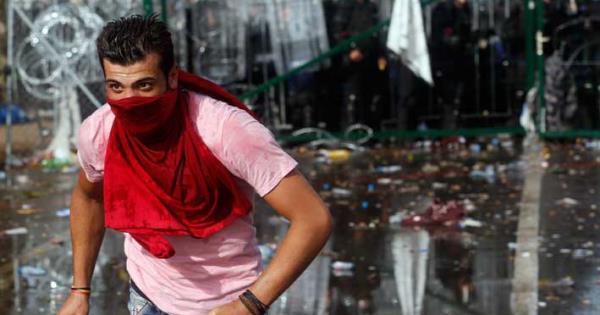 The European Union is threatening to take action against Hungary over laws it has introduced to limit the flow of migrants through its territory.
Hungary introduced laws on Sept. 21 making it a criminal offence to cross its border illegally or damage an anti-migration razor-wire fence it erected.
The head of the European Commission's migration and protection wing, Laurent Muschel, told EU lawmakers Thursday that there are "a number of issues that we find problematic in their new legislation."
He said that "we are ready to take any further steps if needed." He did not go into details but said the Commission would lay out its concerns in a letter to Hungary by the end of this week.
The EU's border agency says more than 155,000 people have crossed Hungary's borders this year.
***
Germany's interior minister is urging migrants arriving in the country to respect other people, show patience and not fight each other, following occasional recent brawls at crowded refugee accommodation.
Thomas de Maiziere spoke Thursday as he introduced to Parliament a package of measures intended to streamline Germany's handling of the refugee influx.
Germany has been struggling to accommodate the newcomers and de Maiziere acknowledged that some housing "isn't pleasant." But, he said: "there is no other way at the moment."
He called for a "culture of recognition" from newcomers — meaning that they should accept local laws and be honest about their identity. He said: "this includes not fighting, this includes having patience and respecting other people, independent of religion and gender."