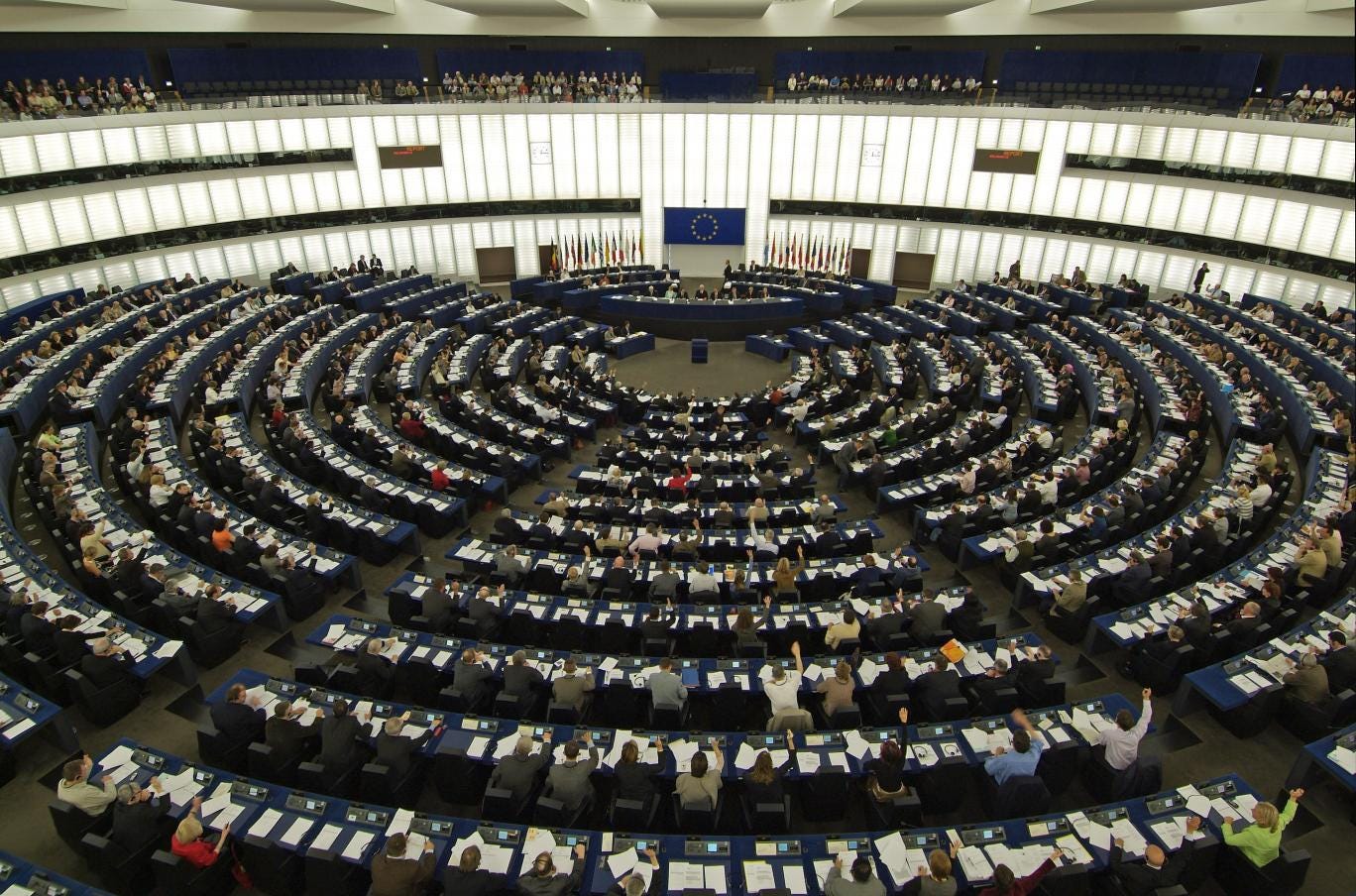 Governments use the European Union to bypass national democracy and pass laws that national parliaments would not accept, a Home Office minister has admitted.
Karen Bradley told a fringe meeting at Conservative party conference that other countries sometimes asked British MEPs to push legislation through the European Parliament so it could not be blocked by their own national legislatures.
She used the example of mandatory passenger name records on flights, which she said British MEPs were currently pushing through in Brussels for an unnamed country.
"When I've sat down with my counterparts and ministers from European countries and talked about passenger name records it's quite clear that at a government level in all these countries they also want passenger name records but they cannot get them through their national parliaments," she told the fringe meeting organised by the pro-EU Conservative Europe Group.
"They cannot get something like passenger name records through their national parliaments. So they say to us – can you please help us get it through at the European level?
"One of our MEPs, Timothy Kirkhope, is pushing passenger name records through the European Parliament as we speak."The UK currently has implemented passenger name records for plane travel but it is not yet law in many other European countries.
Ms Bradley said the EU could generally be "used to our advantage" to pass legislation that the Government wanted.
She also hinted that the approach could be applied to the British parliament, likening difficulties in passing legislation in foreign parliaments to Liberal Democrat influence during the 2010 coalition governmanet.
"We need to use the EU and the relationships we have with fellow member states and the power of the [European] Parliament and the Commission to get through the things we want that will make us all safer here in Britain and that is what we are working towards in the Home Office," she said.
Critics of the European Union, including Ukip leader Nigel Farage, have described the European Union as undemocratic and said sovereignty should be restored to national parliaments. European law, as made collectively by EU states, currently has primacy over domestic British law.
Ukip MEP Gerard Batten said the practice of bypassing national parliaments described by the minister amounted to ignoring the public.
"This is hard evidence that this Government uses the EU to undermine national democracy," he told theIndependent.
"It also shows why it is that the establishment elite so loves the European Union. It means that they can ignore the public, and do whatever it is they want."
Labour leader Jeremy Corbyn has also previously said he thinks the European Union needs reform to make it more democratic.
The Government faces an in-out referendum on Britain's membership of the European Union before 2017, with poll showing an increasingly close result.
Ms Bradley was speaking at a fringe event organised by the Conservative Europe Group and Conservative European Mainstream organistions – two pro-EU Tory factions.
The Conservative conference is currently underway in Manchester, where it is running until Wednesday. The first day of the meeting was dogged by large street protests outside the conference secure zone.
http://www.independent.co.uk/news/uk/politics/the-eu-is-used-to-bypass-national-democracy-home-office-minister-admits-a6680341.html