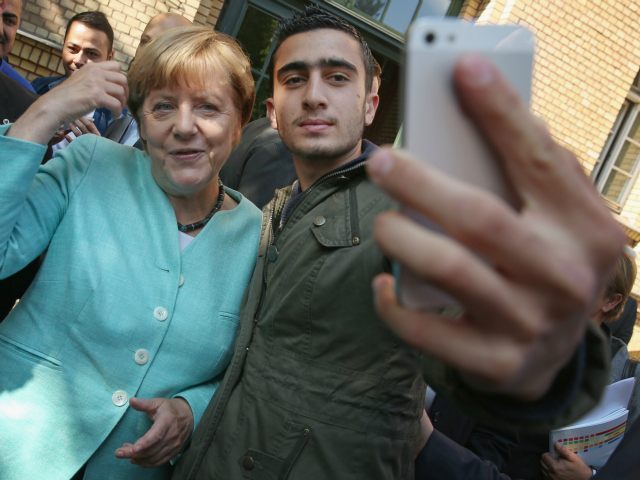 Getty
The Süddeutsche Zeitung newspaper originally reported the story in its weekend edition, with speculation seeming to have arisen from the fact that Germany's Finance Minister, Wolfgang Schauble, refused to rule it out in a press conference on Friday.
"Addressing the refugee issue is a top priority," he said, and noted that the European Union and its member states needed more cash to try and halt the flow of more migrants. The German government appears to be doing an about-face on its previous "come one, come all" rhetoric.
But this led to a swift rebuttal from a government spokesman on Saturday morning, who, presumably understanding the political implications of levying another tax on Germans to deal with the migrant crisis, said: "The fact remains that we neither want tax increases in Germany, nor do we want the introduction of an EU tax".
But not wanting something is not the same as completely ruling it out.
We know that Germany is already talking about raising the retirement age for its citizens, as well as scrapping minimum wage laws to try and help migrants find low-paid, unskilled work. This will lead to a major blow for native, low-skilled workers in Germany, potentially depressing wages. The political implications are already being felt by Mrs. Merkel.
And while Germans are used to "Solis" – taxes levied for "Solidarity projects" – the implementation of a migrant tax might be a step too far, especially when you consider the money will go to the European Union to redistribute, with some of that in turn going to places like Syria and Eritrea. It won't seem like much to do with Germany solidarity then.
SZ.de, which appears to be in favour of the move, notes:
Next Thursday, the EU heads of state meet for the autumn summit in Brussels.The Refugee Soli will not be found far below the official proposals of the EU Commission. The internal discussions are continuing. The European leaders want to grant just one billion euros from the EU budget. The money is primarily to redistribute 120,000 refugees who are already in the EU. The sum is viewed as a "drop in the ocean" compared to the long-term consequential costs. The EU budget comprises about one percent of the GNP of the EU countries, and the money is largely planned on Structural Funds. Should the budget be also used to pay the costs of refugees,  it must be significantly increased.
Reuters reports a spokesman for the European Commission has also dismissed the new, saying: "There is no such proposal currently on the table or under preparation".
But at least now the idea has been conveniently floated.
http://www.breitbart.com/london/2015/10/10/germany-flirts-with-solidarity-tax-to-help-pay-for-eu-redistribution-funding-of-migrants/