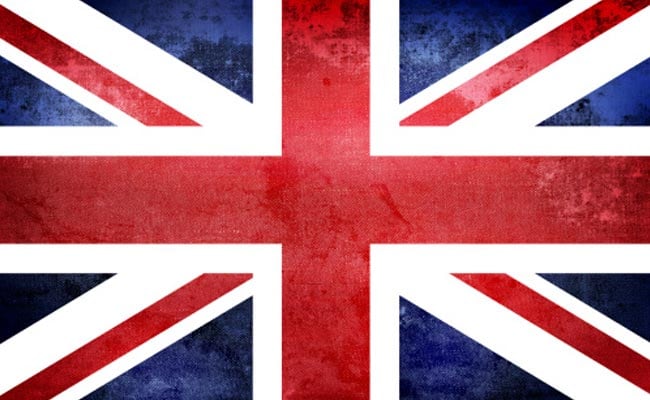 LONDON:  'Leave' campaigners in Britain's EU membership referendum battle are struggling to get themselves organised, with two rival groups squabbling over a war chest and populist figurehead Nigel Farage stuck in the middle.
After months of manoeuvring punctuated by alliances, betrayals and factionalism, two main groups have emerged from the gun smoke.
Leave.EU is chiefly backed by the anti-EU, anti-mass immigration United Kingdom Independence Party (UKIP) led by Farage.
 It is competing for territory with Vote Leave, a multi-party platform dominated by eurosceptics from Prime Minister David Cameron's centre-right Conservative Party.
Only one group will be designated by the Electoral Commission regulators as the official 'Leave' campaign in the referendum on Britain's EU membership, due by the end of 2017, after Cameron's attempt to renegotiate the relationship with the bloc.
The officially designated group will be able to spend up to IR163;7 million ($10.6 million, 10 million euros) fighting for Britain to quit the EU.
"In some ways, it works quite well having two movements because they are appealing to two different constituencies," said Anand Menon, a European politics professor at King's College London university.
"Vote Leave is talking about democracy, sovereignty and contributions to the EU budget; the Leave.EU campaign is very much focused on migration."
Vote Leave is appealing more to middle-class voters, Leave.EU to working-class voters, experts say.
"It is too early to say which group is going to win," said Menon.
"Battle for the limelight"
The IR163;7 million bounty is fuelling each camp's desire to get themselves noticed.
Two students from Vote Leave got themselves into Cameron's speech to British industry leaders this month, heckling him mid-flow.
The incident sparked a brief political storm, with former Conservative Party chairman Eric Pickles even demanding that Vote Leave be disqualified from the race due to their "strategy of intimidation".
"You think it is nasty? You ain't seen nothing yet," said the group's campaign director Dominic Cummings.
Vote Leave is backed by important businessmen, author Frederick Forsyth, the Conservatives for Britain (CfB) group of parliamentarians, two opposition Labour eurosceptics, the sole Green Party member of the upper House of Lords and UKIP's only MP, Douglas Carswell.
The grouping, which has rented out brand new premises at Westminster, is playing up its expertise.
"We support the creation of a professional cross-party campaign," said CfB co-chairman Steve Baker.
Leave.EU, meanwhile, is defining itself as a "grassroots movement" driven by a "passionate group of non-political individuals".
The moniker is not surprising, as far as Menon is concerned, because "Leave.EU is basically UKIP".
"We want ordinary voices involved on the frontline of the campaign," said Arron Banks, their main financial backer — and UKIP's chief donor.
"Farage Holding Fire"
This grassroots approach has given the group an air of amateurism, notably when it comes to dealing with the media.
"What they don't get and where they've got no experience is how you guys as a pack work," Farage told reporters after slipping into the back of a particularly chaotic Leave.EU press conference on Wednesday.
Farage, a divisive figure who infuriates opponents as much as he thrills supporters, has taken more of a backseat role in the campaign where his position is as ambiguous as it is central.
"UKIP in charge would make an 'out' vote an endorsement of every crack about women, gay people and ethnic minorities the party's inexhaustible collection of cranks and misanthropes has boomed out," commentator Nick Cohen wrote in The Guardian newspaper.
Even so, surveys consistently show that Farage is by far and away the best-known eurosceptic in Britain.
That will not change unless a heavyweight Conservative, such as London Mayor Boris Johnson or Home Secretary Theresa May joins the fold, said Menon.
Farage says he backs both 'Leave' blocs and thinks they will eventually merge.
He reckons it is "absolutely vital that the 'Leave' side is united" in order to win the referendum, which will involve some figures having to "swallow a little bit of pride".
But not necessarily him. "UKIP can't win this referendum, but this referendum cannot be won without UKIP," he said.
http://www.ndtv.com/world-news/britains-european-union-exit-campaigners-stuck-in-a-squabble-1246089