The EU may develop its own unique form of English and could swing the global balance on American versus English spellings of words like 'harbor' and 'organization'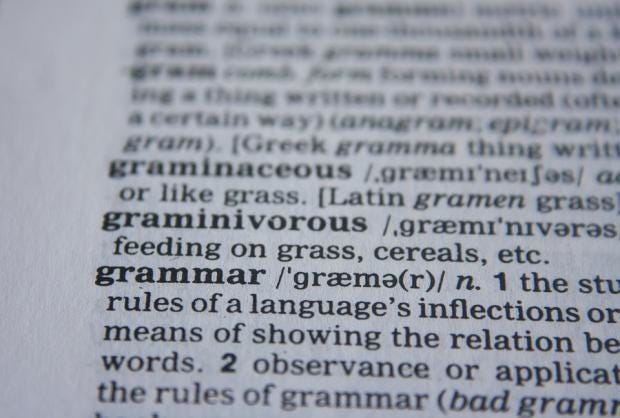 Outside of Brussels, people are also developing their own English-language sayings.
"For example, phrases such as 'to hop over' (to refrain from doing something), to be blue-eyed (to be naıve) and to salt (to overcharge) are readily found among the usage of people in the Nordic countries," Dr Modiano said.
Grammar is also changing.
For example, "I am coming from Spain" can be used to mean "I come from Spain" as part of an expansion of the use of -ing forms of verbs.
And "we were five people at the party" means the same as "there were five people at the party".
He argued that English was likely to remain as the EU lingua franca despite suggestions it should be ditched with no member state having its as their official language. Ireland chose Irish and Malta chose Maltese despite widespread use of English in both countries.
The EU would have only about five million native speakers of English after Brexit, representing about 1 per cent of population.
While politicians on the left and right in France has seen Brexit as a chance to reinforce the global status of French, other countries would be reluctant to switch to French as their main second language, given the widespread use of English on the world stage and their investment in teaching it.
But without native English speakers from the UK to police its linguist rules, Euro-English could develop a life of its own.
"When taking on the role of language guardian, and to some respect being given that role by continental European language specialists, the British met little resistance because of their considerable numbers, their heritage as the founders of the language, as well as the very fact that they are [first language] users of English," Dr Modiano wrote.
"With the British gone, no one will be there to carry on the work of defending the structural integrity of British English in the face of competition from not only American English, but also from [second language] users who increasingly utilise features indicative of discoursal nativisation which are in the processes of becoming systematic across continental Europe."
He said Europeans "may well debate the pros and cons" of American and English spellings "without being influenced by 'native speakers' of either variety".
"It is conceivable that the American-English spelling system may be deemed more utilitarian. That some 70 per cent of 'native speakers' use this spelling convention, which dominates the Internet, further strengthens the argument to implement it for Europe as well," Dr Modiano said.
Euro-English could help provide its users with a "sense of identity" among other benefits which were "both logical and welcome".
"In the act of recognising the validity of Euro-English," Dr Modiano wrote, "one liberates continental European [second language] users of English from the tyranny of standard language ideology."
http://www.independent.co.uk/news/science/brexit-latest-news-language-euro-english-uk-leave-eu-european-union-a7957001.html